Programme HYKSOS Workshop – Changing Clusters and Migration in the Near Eastern Bronze Age
November 18, 2019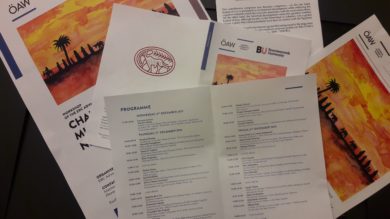 Please find below the link to our Hyksos Workshop Programme for your perusal. Should you require more information please contact our office in Vienna via mail: office.hyksos@oeaw.ac.at
This link should open in your browser window immediately, alternatively click the link to open in a new – separate register by using the right button on your mouse or other navigation tool. You should be able to print and download the attached programme straight away (A4 standard horizontal format).
Hyksos_WS_Changing_Clusters_and_Migration_in_the_Near_Eastern_BA
See you in Vienna, Auf Wiedersehen!