Latest member to join BU TEAM – Arwa Kharobi PostDoc Researcher
October 3, 2018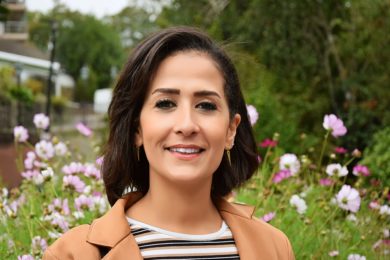 We are delighted to welcome Arwa Kharobi, a Syro-Palestinian national to support Holger Schutkowski and his team @ the BU. The Bournemouth University has kindly funded this post to expand the team's resources.
After having completed her first post-doctoral research at Royal Belgian Institute of Natural Sciences (Belgium), funded by the Université Libre de Bruxelles (ULB), she will now undertake paleopathological investigations of Hyksos-period skeletal assemblages of Egyptian and Near Eastern provenance.
Her PhD research entitled An Archeao-anthropological approach to the graves of Tell Hamoukar and Tell Mozan (Syria from 3700 to 1600 BC): taphonomy and diversity in funeral practices under the supervision of Henri Duday at Bordeaux Univ., where she received training in biological anthropology during her postgraduate education pursuant to a Scholarship for Academic Excellence offered by the Syrian Ministry of High Education.
Ms Kharobi's research focus has been on the Near East, as she was the main anthropologist in Tell Mozan, Tell Hamoukar, Ain Jawal (Syria) and Khashabieh (Jordan) and the sector director for several seasons in Tell Sabi Abyad, Tell Aswad and Tell Sakka (Syria), but she also participated in archaeological programmes in Morocco and France.
In addition, she worked as a lecturer at the Université du Temps Libre (U.T.L) ORAIEL in Bordeaux and as a professor assistant at the Dept. of Archaeology, Univ. of Damascus (Syria).