Hyksos Teams staying @ home
March 26, 2020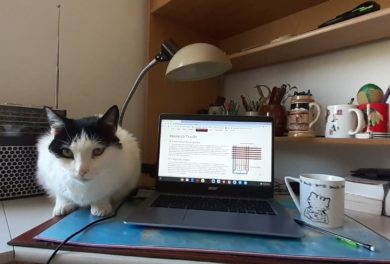 Amidst all the changes, government directives and increased worries about the spread of the Corona Virus Covid19, we had to close our offices and are now working remotely from our home offices.
This has been done in line with the current official rules and regulations to protect ourselves and others. All libraries, universities, official organisations in Austria remain closed for the next couple of weeks.

From this week onwards also the UK has taken a similar approach and measures.
In these difficult times we continue our work as good as we can and use as much as we can digital communication channels to keep each other informed.
#stayathome – Please be safe, stay healthy and stay at home! Listen to governments' and officials' recommendations in order to get us trough this "force majeure."
We will inform you about returning to our offices, the developments and changes we will have to deal with.
(C) Photos provided by Sarah Vilain