Dissertation defended by Nina Maaranen @ BU
February 6, 2020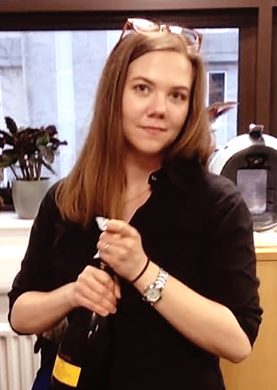 Nina Maaranen, our PhD student at Bournemouth University successfully defended her dissertation on the 30th of January 2020 entitled
TIES THAT BIND: Investigating Hyksos provenance and migration using dental morphology
Migration and mobility are among the main research questions of the Hyksos Enigma project. These were approached from the perspective of skeletal human remains by comparing the biological similarity of the Tell el-Dabʿa population to other contemporary sites in the region. The task was achieved using non-invasive methods, focusing on recording genetically determined features of human teeth. The biological data supports the archaeological views of site continuum and movement of not only commodities but people as well.
Nina's supervisors were Prof Holger Schutkowski (BU & Project PI) and Dr Sonia Zakrzewski (University of Southampton); the external examiner was Dr Daniel Antoine (British Museum) and the internal Dr Martin Smith (BU). The viva was chaired by Dr Paul Hartley (BU).
From all your Hyksos colleagues a big Congratulations Dr Maaranen and well done!!!