ADDITIONAL POSTDOC RESEARCH ASSISTANT @ BOURNEMOUTH UNIVERSITY
December 4, 2017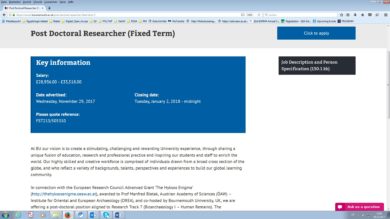 We are happy to announce another position within our project, which has been made possible by our co-beneficiary, Bournemouth University.
For more information log on to their website or contact Prof. Dr. Holger Schutkowski.
https://www1.bournemouth.ac.uk/post-doctoral-researcher-fixed-term-3
(Quote: FST213/505310). Key Area/Responsibility: Research Track 7 (Bioarchaeology I – Human Remains)
Main Responsibilities of the role include undertaking palaeopathological investigations of Hyksos-period skeletal assemblages of Egyptian and Near Eastern provenance. The focus will be on osteological and paleopathological examination, but enhanced and complemented by DNA analyses. This task will involve travel. This is a 12-month fixed term contract. For an informal discussion please contact Prof. Dr. Holger Schutkowski directly (email: hschutkowski@bournemouth.ac.uk). Please refer to the BU's website for all requirements and how to apply: https://www1.bournemouth.ac.uk/about/jobs/how-apply/application-process.
DEADLINE: 2.01.2018!