13.08.2018 – The Enigma of the Hyksos @ Lange Nacht der Forschung (all night research)
April 9, 2018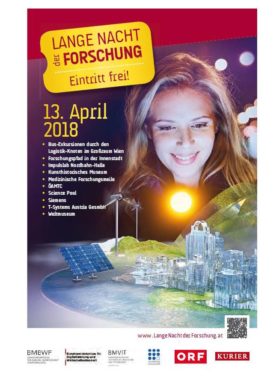 The Austrian Academy is participating at the "Lange Nacht der Forschung" on 4 different locations in Austria. This event takes place across the whole of Austria, together with many organisations from education, research and various industries joining in, to demonstrate what research is about.
This event is open to the general public and is absolutely FREE!
9 counties, 36 regions, 265 different locations, 2600 stops and 11 different topics!
We are very happy to join the Orea team in Vienna and to present our project with a poster!
You can find us in the tent outside the Wiener Hofburg along with other archaeologists, scientists and colleagues. The aim is to demonstrate how archaeologists work today and what sort of techniques, equipment they use and apply nowadays-in the 21st century. Our scientists on locations have prepared some activities to join in. Especially youngsters are encouraged to participate.
Stop: ÖAW – Abenteuer Archäologie: Wie arbeiten Archäologen wirklich?
Location: Heldenplatz, Vienna 1010
Times: from 5pm until 11pm
For more information: Heldenplatz
ÖAW LNF